As promised, here are the questions derived from Saturday morning's lightning talks. These were whittled down to six from sixteen by the participants on Sunday morning. Compare with the fifteen questions from Friday, below.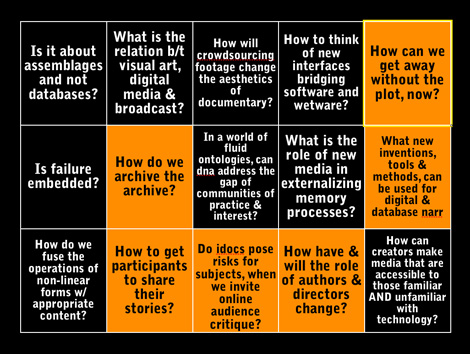 DNA data visualization here (updated after second round of lightning talks – thanks Jacquie).
Korsakow film with all lightning talks here. (thanks Sean and Azra).